Carson not interested in serving in Trump administration



Riiiight! Just like I have no interest in playing Major League Baseball. I'm totally sure they would welcome me onto the team if I wanted to.

Retired neurosurgeon Ben Carson has told President-elect Donald Trump that he isn't interested in serving as secretary of Health and Human Services, a Carson ally confirmed to The Hill on Tuesday.
Circa on Tuesday reported that Carson had been offered the position, citing Williams. But Williams told The Hill that no specific offer had been made.
Duh! Of course no specific offer was made. No one would offer a job to Ben Carson, not even a dumbfuck like Trump. Especially Trump, Carson is the epitome of the "low energy" loser Trump despises.

"Dr. Carson was never offered a specific position, but everything was open to him," Williams told The Hill in a phone call.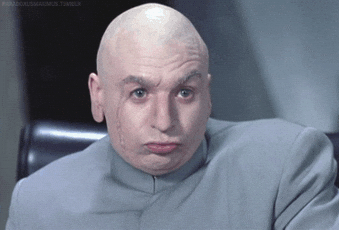 Right. Everything was open to him. To this guy:
Sleepy Carson had every position available to him. He could have been chairman of the joint chiefs or undersecretary of agriculture for papayas or whatever he wanted. The world was his oyster!
So why would Ben Carson turn down this imaginary job that he was never offered?

"Dr. Carson feels he has no government experience, he's never run a federal agency. The last thing he would want to do was take a position that could cripple the presidency."


WHAT?!?!?!
NOW you understand that having no experience is a problem? NOW?
You RAN - - for PRESIDENT! You were fine having zero experience and applying for the highest office in the land, but Secretary of HHS, that you wouldn't presume to take on without prior experience?
Also, it's a minor point, but Dr. Carson doesn't
feel
he has no government experience. He has no government experience.
But at least he finally realized that.