This is amazing.
U.S.
Absolute Queen Rocks Gown As He's Crowned High School Homecoming Royalty

The White Station High School senior was crowned Homecoming Royalty on Friday night ― and accepted his title in a fabulous gold sequin gown.
Allen, who is the self-proclaimed "Queen of Extra" and identifies as gay, told HuffPost he chose to wear the gown because he truly believes he is royalty. "So I want to rock a dress and look like a queen," he said.
The school shared a snap of Allen in his dress on Facebook, congratulating him on the win:
This is beautiful. And you want to know what makes it even more beautiful?
This high school is not in San Francisco. It's not in West Hollywood. It's not in New York or Vermont. It's in Tennessee.
And in this Memphis, Tennessee high school, not only was this young man allowed to run for homecoming queen, but the Memphis, Tennessee students voted for him. And the school not only didn't interfere, they not only supported his right to be who he is, they publicly congratulated him!
Congrats to Homecoming Royalty winner Brandon Allen!

#

SpartanPride

#

ThisisSparta


Photo Credit to Emmett Campbell @whitestationshield
Wow, the pollen count must be really high today, my eyes are getting all watery!
The post drew hundreds of comments and shares from people around the country who praised Allen's bravery and the school's progressive outlook on the competition.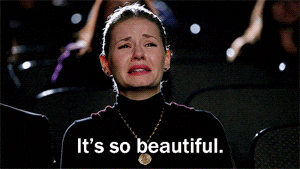 Principal Carrye Holland had a measured reply for haters.
"Here's the thing: it's Brandon's right to run for homecoming court under Title IX. It's the students' choice of who they want to support as homecoming royalty," Holland wrote in the comments section.
"I'm exceedingly proud to be the principal of our amazing school," she continued. "You don't have to agree but disrespectful comments will be deleted. WSHS loves and supports everyone regardless of who they are or what they believe. Thank you for the love and light from so many of you."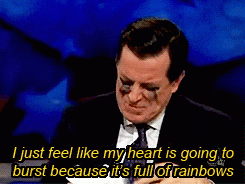 Allen said he'd been stressing before the event, and described his win as a big relief. Of the negative Facebook posts, he said: "I don't really care."
"I am so happy my principal stood up for me," Allen added. "She is such an awesome principal.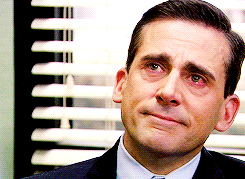 I am absolutey not going to read the comments on this article because I know there will be things said in there that will make me feel stabby and I don NOT want to feel stabby right now. I already feel stabby most of the time and I do not want to lose this buzz. This is beautiful. Beautiful things are still possible. I don't want to know anything else right now.